Hot Nap Presents The Duel [Improv Comedy]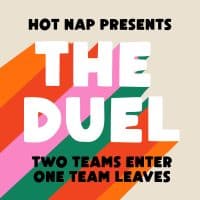 Show Details
Show Date:
Saturday, March 4, 2023 @ 10:00 PM - 11:00 PM MT
Location:
RISE Comedy, 1260 22nd St, Denver, CO 80205
Price:
$14/advance & $17/door + ticketing fee
Get Tickets Now!
---
Hot Nap Presents The Duel [Improv Comedy]
Hosted by Hot Nap, this weekly competition pits two improv teams against each other for fame and glory. Based on audience votes, the winning team will move on to the next week, but every week a new challenger approaches!