RISE Comedy – Denver Improv Comedy & Comedy Classes
RISE Comedy is your home for improv comedy in Denver! We feature dozens of different hilarious unscripted Denver improv comedy shows, ranging from the improvised Broadway musicals of Hit And Run: Musical Improv™, to the fast-paced hilarity of Laugh Track and Bent Improv. Every show is original, never to be repeated.
RISE Comedy has been voted Best Improv Night and Best Comedy Night by Westword's Best Of Denver awards, CBS Local, Yelp, Thrillist, and many others, and with good reason! Join us for a drink and a laugh, make new friends, and be a part of the growing Denver comedy and improv comedy community!
In addition to our in-person shows, we also offer online shows and events featuring talented performers from across the globe.  Check out our show calendar and see what virtual events we have coming up!
The RISE Comedy Training Center is a wonderful place to learn improvisation! Our experienced comedy faculty has decades of teaching experience and our curriculum was written by renowned improv experts, to give beginners the tools to unlock confidence and playfulness, while also challenging veterans to level up and break through plateaus.
Taking an improv class is like going to the gym for your brain. Improvisation is a fantastic tool for mindfulness, presence, and tackling life both onstage and offstage. It's also FUN!  Say "Yes, And…" and join us for a life-changing experience! Join us for regular classes with the RISE Comedy Training Center all week long!
We are also proud to host many premium online classes and workshops, from some of the biggest names in the improv and comedy world.  These virtual classes are perfect for all skill levels, and include stand up, sketch, and industry options too!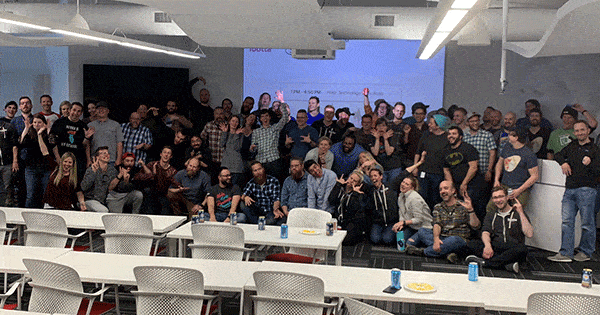 If you're looking for a new way to bring your business or group together as a team, look no further than a Denver improv comedy corporate workshop with [email protected] and the RISE Comedy Training Center!
Our team is the most experienced corporate improv group in Colorado, and we have worked with some of the biggest names in the corporate world, including Apple, Adobe, Comcast Xfinity, Chipotle, DaVita, Dell, Ernst & Young, Vail Resorts, and dozens more. With input from your team, we will customize an improv team building workshop that focuses on your goals and objectives, and you'll have a blast doing it. We would love to have you join us and discover the power of "Yes, And…" for yourself!
Looking to bring your group together online for some genuine connection and fun?  RISE Comedy is proud to host and facilitate online team-building workshops and playshops for groups of almost any size!  Gather your team and have fun together from anywhere in the world!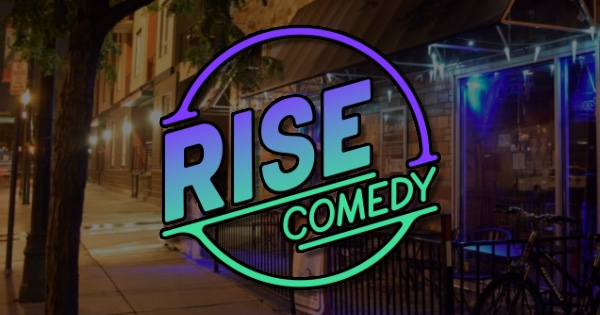 About RISE Comedy
RISE Comedy (formerly Voodoo Comedy) is a dedicated comedy and improv theater and bar located in Denver, Colorado, open since 2011. Our mission is threefold: to provide high-quality and diverse show offerings that exemplify the amazing Colorado comedy and improv communities; to offer professional-grade comedy and improv classes and workshops that enhance the skills and visibility of our performers; and to open our doors to the Colorado comedy and improv communities as a unique all-inclusive gathering space where all types of performers can grow and flourish.  For more information on our code of conduct, terms and conditions, please click here to visit our Terms, Conditions & Policies page!
Our amazing improv comedy performers are local to Denver and Colorado, and have trained and performed all across the country.  We have been featured at many improv theaters, festivals, and events, such as Groundlings, iO and iO West, Camp Improv Utopia, the New York Improv Festival, Annoyance Theater, Second City, Spectacles Improv Engine, the Orange County Improv Festival, and dozens more!  Our performers have gone on to appear in major films, stage productions, and other nationwide media, such as The Late Show with Stephen Colbert, BoJack Horseman, The Virtual Detective, The Dinner Detective Murder Mystery Dinner Show, Better Call Saul, The Office, Preacher, Parks & Recreation, MTV, PowerPuff Girls, National Treasure, and many others.  We also occasionally host traveling improv and comedy acts coming from across the globe.  Join us and see what Denver comedy events we've got lined up this month!